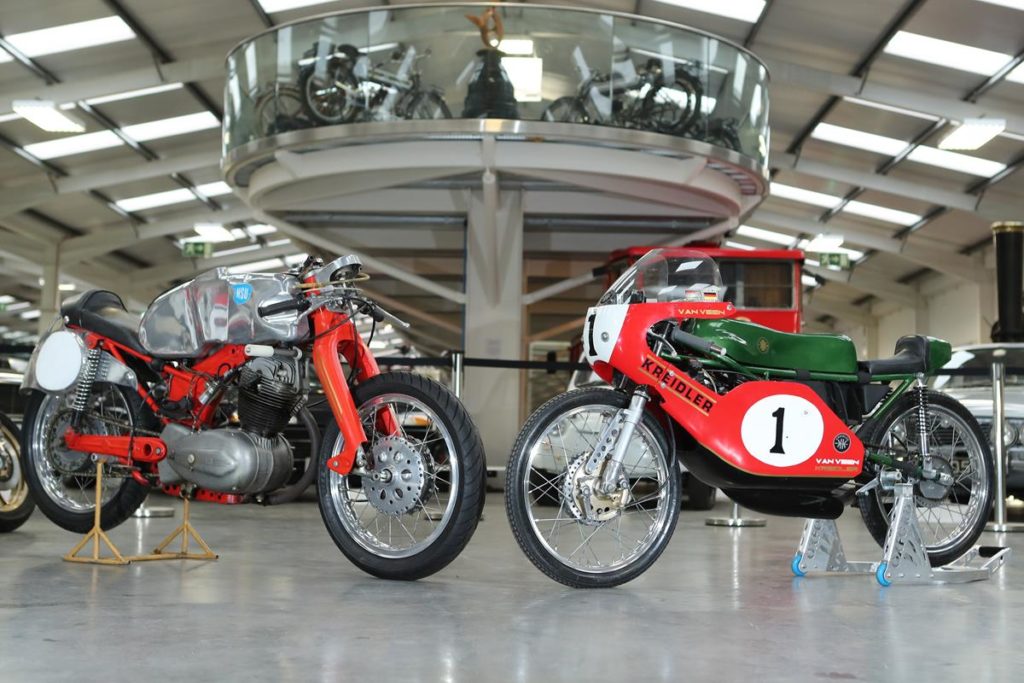 Following the success of the first Isle of Man valuation day, Charterhouse will be returning to the Isle of Man on from Friday 24th to Monday 27th January and are again inviting collectors and memorabilia owners to come to the Isle of Man Motor Museum in Jurby on Sunday 26th between 10.00am and 5pm for a free valuation.
Charterhouse Auctioneers, who are staging an auction of prestigious motorcycles and memorabilia at the 2020 Classic TT presented by Bennetts, enjoyed a successful trip to the Isle of Man last month to meet with collectors and motorcycle owners as part of a four day valuation programme, and to begin the process of consigning items for auction.
The Charterhouse team estimate that they have already received items with a collective reserve price of almost £500,000 for the auction that will take place on Friday 29th and Sunday 30th August in the Classic TT Paddock.
As well as a number of private viewings, the auctioneers also invited members of the public to come to the Isle of Man Motor Museum to have their memorabilia valued and advise them of their items historical significance.
Bikes already confirmed to be in the 2020 auction include an NSU Supermax race bike, a Laverda Formula 500 from 1978 amongst many others, while bikes with rider provenance include Mick Grant's Kawasaki H2R race bike and the Niall Mackenzie Ex works Carbon Fibre Armstrong 350cc bike. The trip to the Isle of Man also identified a very rare marshal's armband from the first ever TT in 1907 and two TT trophies from the 1920's.
Matthew Whitney, Charterhouse Auctioneers, commented:
"We were expecting to find some really prestigious items from our trip to the Isle of Man and we weren't disappointed. We already have the basis of a strong auction but are keen for anyone who has anything that they think may be relevant to get in touch with us and we will provide a free valuation and they can then decide if they would like to include their item in our auction at the Classic TT."
The first auction is scheduled to take place during the 2020 August Bank Holiday weekend in the Classic TT Paddock in Nobles Park and will be open to both on line and on-event bidders.
Charterhouse have been selling vintage, classic and racing motorcycles for over 20 years and are inviting collectors and members of the public to submit items that will go into next year's auction. Bikes and significant memorabilia that will be featuring in the auction will also be displayed ahead of next year's auction in the Isle of Man Motor Museum in Jurby – which is an Officially licensed TT Museum – which, in addition to its collection of vintage cars, also has a comprehensive display of bikes.
Anyone interested in entering a vintage, classic and race motorcycle or collection in the 2020 Classic TT Auction can should contact Matthew Whitney 01935 812277 or email bikes@charterhouse-auction.com
Tickets for the 2020 Classic TT presented by Bennetts go on sale Friday 14th February via the Official Classic TT website – iomttraces.com/classic. You can stay up to date with all the latest Classic TT news by subscribing to the Official Isle of Man TT Races Newsletter.