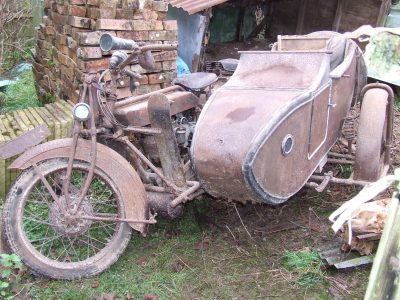 At Charterhouse we are specialists in valuations of items for Probate and Inheritance Tax.
We realise this can be a difficult time for families, and offer a professional, discreet and efficient service. We also carry out sale of motorbikes and collections, and clearance of site if requested.
We are somewhat unusual, as auctioneers, to have our own experienced and trusted crew and vehicles to carry out this service: we do not subcontract, preferring to keep complete control over what can be a delicate situation, where we are in a position of trust. Most of this work is carried out for solicitors, executors and clients with power of attorney where there has been bereavement or someone is moving into a home. If you are considering using our services, you may be happy to know that whilst our crew are very efficient and have a job to carry out, they are sympathetic, and even after families have looked through a property on many occasions we have reunited families with personal items that otherwise would have been lost.
When clearing a property, with full consultation and whilst following the client's instructions, it is carried out with a four pronged process:
First we removed all items of commercial value to our salerooms. This is always given priority when booking our schedules, thereby leaving valuables in an empty property for as short a time as possible. Once in our care, these items are fully insured.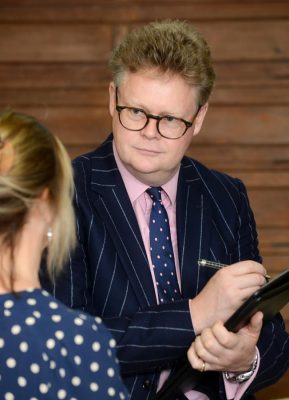 Secondly we recycle items of no commercial value, where appropriate, to charity shops. In some cases, we are able to deliver items to a specified charity shop. This means that items belonging to loved ones can still be of benefit to a charity, even if not saleable, and also that rubbish disposal costs are reduced to the client.
Thirdly, as licensed waste carriers, we remove any remaining rubbish; clear the attics, sheds and garages to a landfill site.
Finally, the property is then left in a clean and tidy state, either ready to be marketed or handed back to the landlord.
Based in Sherborne, Dorset we regularly carry out such clearances throughout the West Country and have also been instructed to carry out clearances in Bristol, Cheltenham, Northampton, Tiptree, Essex and central London.
If you would like to discuss this service, please contact Richard Bromell, Director, (pictured), in strictest confidence, at Charterhouse, The Long Street Salerooms, Sherborne, Dorset DT9 3BS 01935 812277 or rb@charterhouse-auction.com